Tasting Room & Store
56 Church Bay Road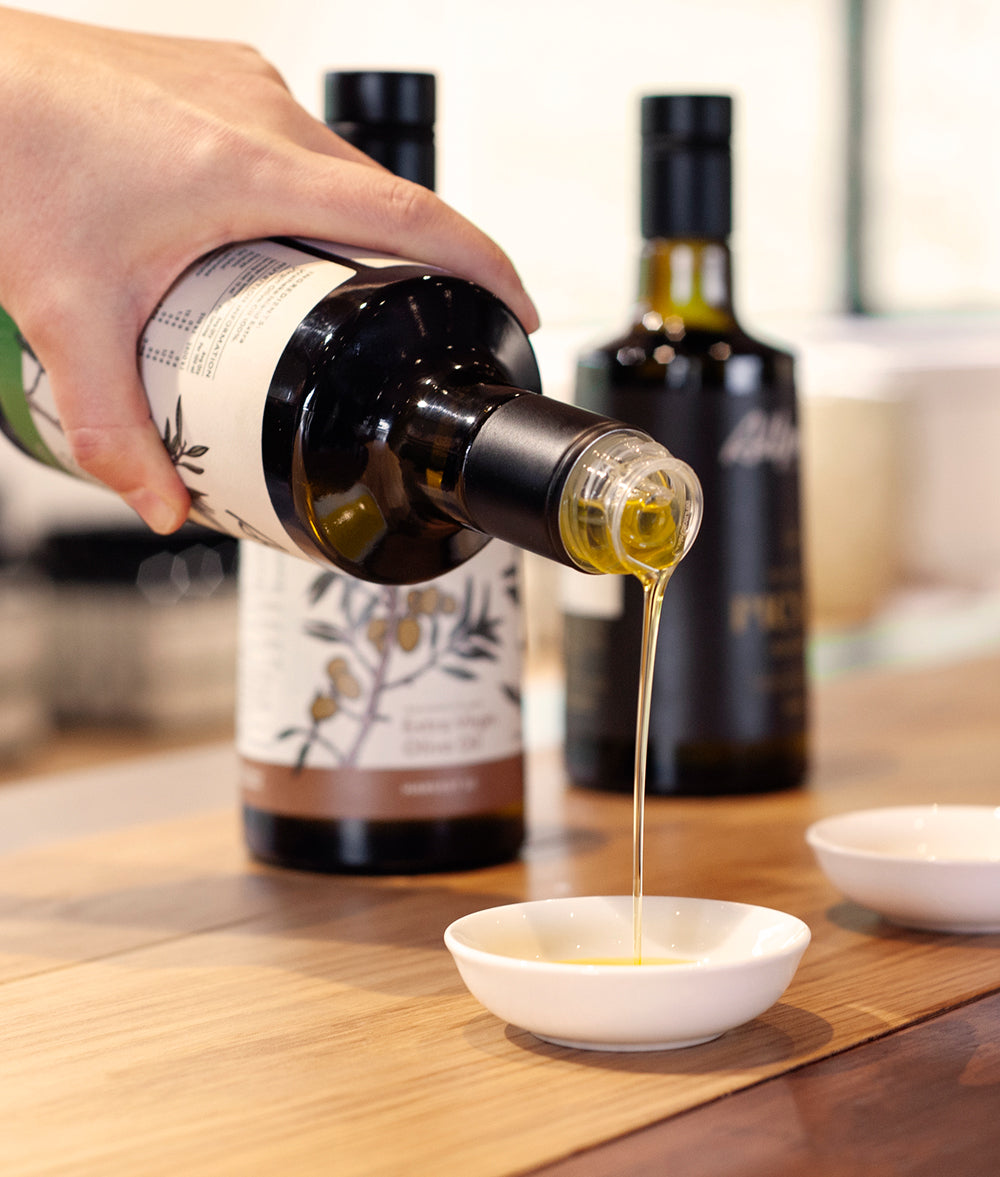 We are currently carrying out a full-scale renovation of our Rangihoua home. This will include an upgrade to our mill, expanded Tour & Tasting facilities, event space and the addition of a brand-new Bistro.
We have temporarily relocated our Mill, Store & Tasting Room to 56 Church Bay Road, a beautiful new space conveniently located between Mudbrick and Cable Bay.
Visit us to enjoy our signature tasting experience, or stock up on extra virgin olive oils from Rangihoua Estate, Allpress, and number29 – single varietals and blends that capture the island in every bottle.
Open Monday-Sunday 10am - 3pm.
Book a Tasting
Learn about our approach to growing and pressing extra virgin olive oil on Waiheke Island, while enjoying a taste of our Rangihoua Estate, number29 and Allpress 2022 blends. Book a 15min tasting for only $10 per person via the form below – and we'll be in touch shortly to confirm.