Here is everything you need to know before you pick your olives.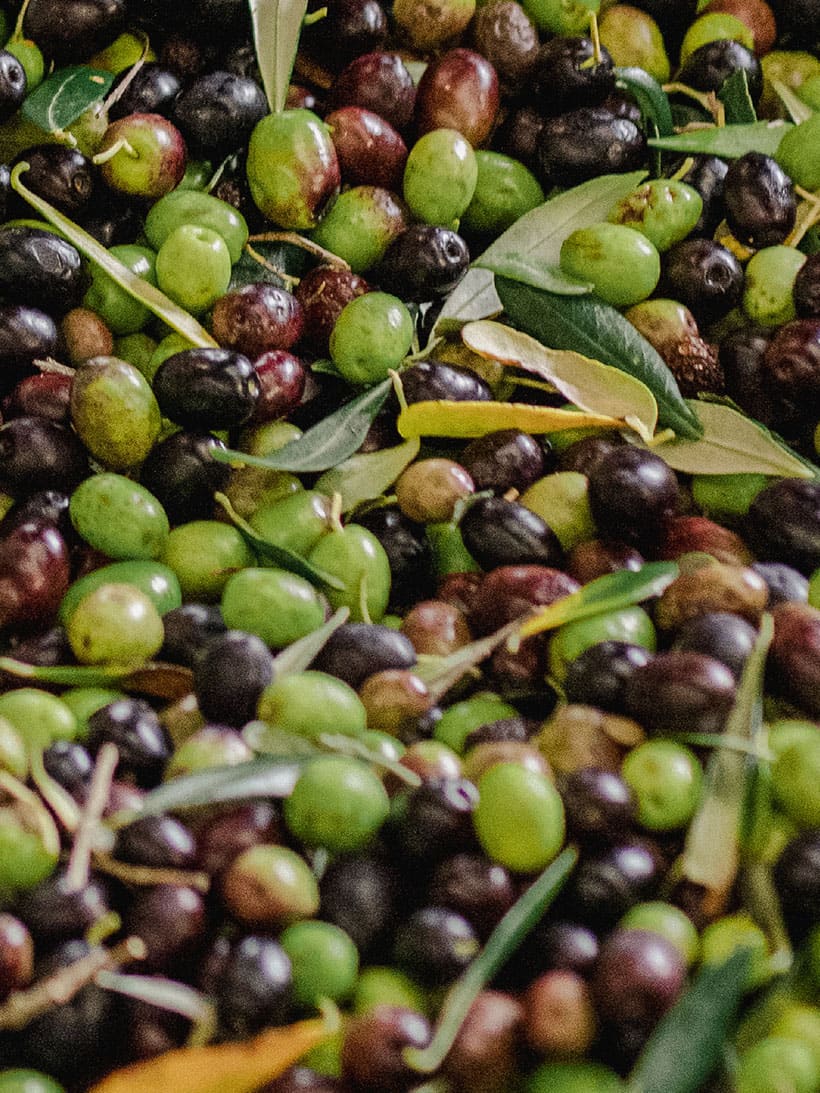 Before You Harvest
We recommend harvesting on dry days, when you have about 80% colour in the fruit, i.e., a good range of green, yellow, blush, red, purple, and black. The fruit should feel just right to the touch; not too hard nor too soft. Of course, some olives will be underripe and some will be overripe but that is in fact exactly what you want, as it ensures that the majority of the fruit are perfect.
Please note that you should never collect fruit which has dropped to the ground as it will almost certainly be degraded in one way or another and will result in an inferior and/or oxidised oil.
If you feel you need any further guidance, you are more than welcome to bring us a handful of your olives and our Production Manager can help to assess when would be a good time to harvest. Alternatively, you can send us a photo of a selection of your olives, cut in half as you would an avocado.
| Weight per delivery (Kg) | Price ($ per kilo) |
| --- | --- |
| 10 – 150 | 3.65 |
| 151 – 500* | 3.15 |
| 500+* | 2.10 |

*Single batch processing
Request your olive milling
We have limited number of slots available to press your olives each Monday and Friday during the season.
The first day this year will be Tuesday 11th April.
Book your slot here, and we'll be in touch to confirm details.
Container Shop
Regular price

From $204.35 NZD

Regular price

Sale price

From $204.35 NZD

Unit price

per

Regular price

Sale price

$25.22 NZD

Unit price

per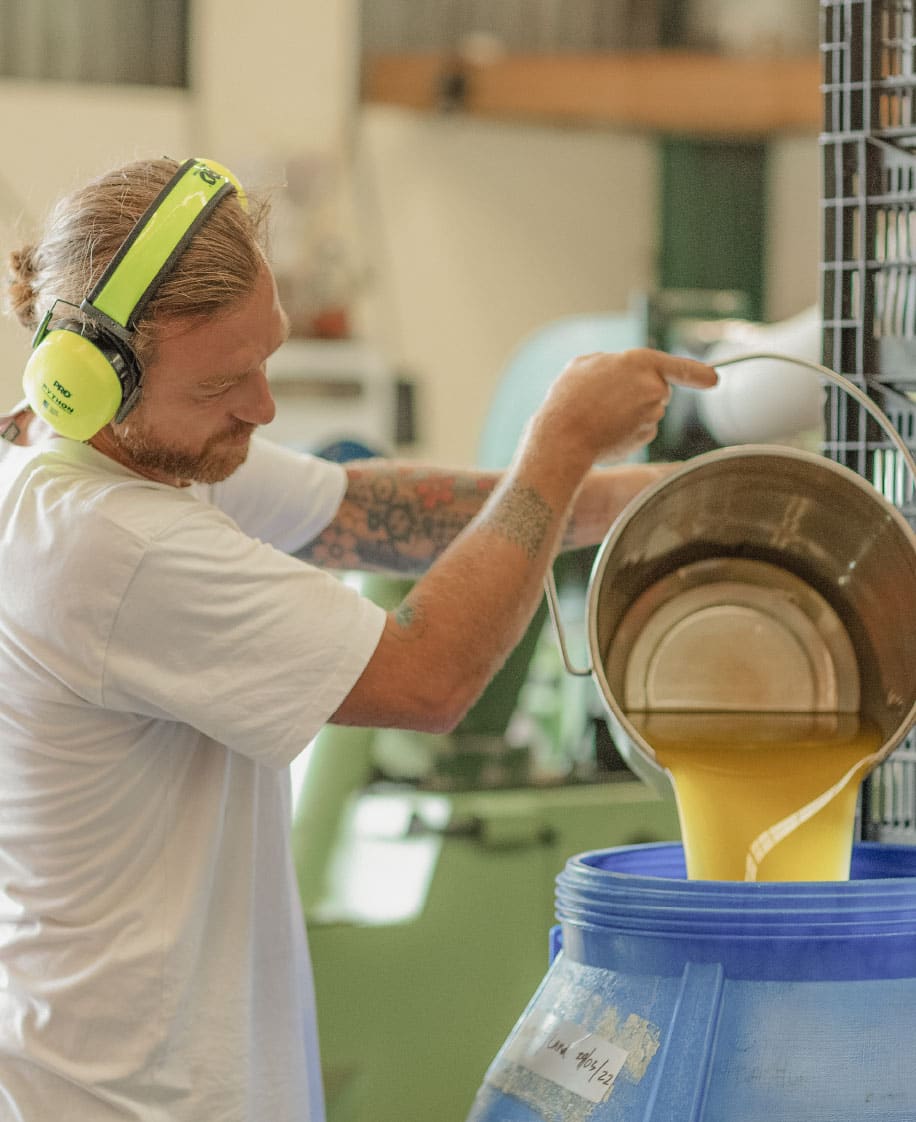 Containers & Cleaning
Properly cleaned and stored drums will be good as gold for many years – here's how to extend the life of your extra virgin olive oil containers.
Store your extra virgin olive oil in scrupulously clean containers, or it will pick up the rancid flavour of old oil and be ruined.
Clean your containers (especially plastic drums) as soon as they're empty, to prevent bad flavours
permeating the plastic. We recommend (carefully) using caustic soda, available from most supermarkets.
Measure 55g (2 tablespoons) of
caustic soda per litre of cold water. Put 1 litre into your drum and give it a good shake with the top on. Drain and repeat. Then rinse thoroughly with clean water at least 3x.
Dry the container with the
top off in a spot with good airflow out of direct sunlight.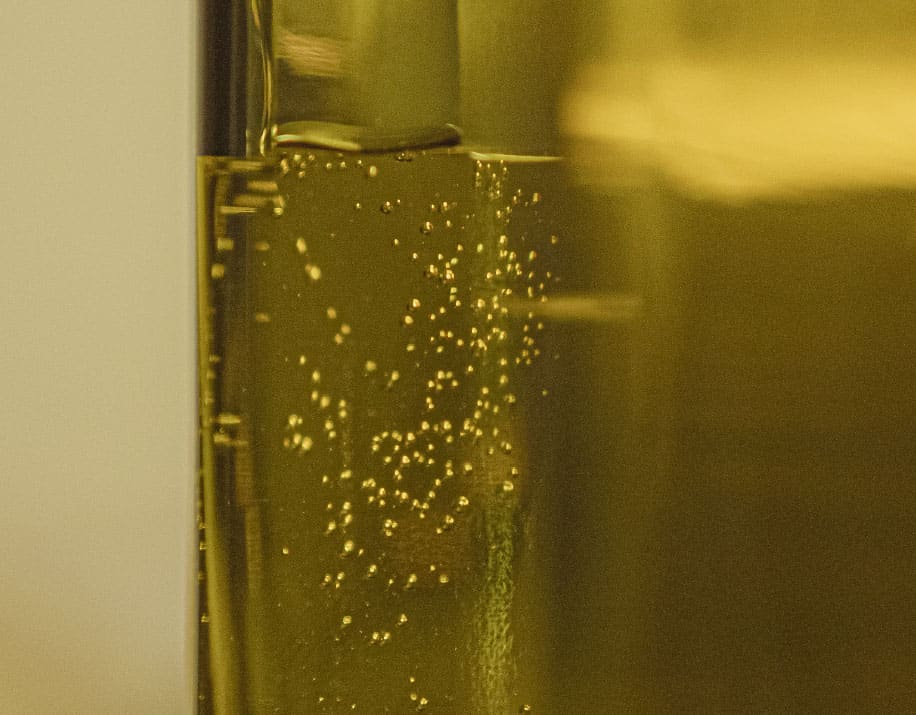 Protecting Your Olive Oil
How to prevent the three things that degrade your oil quality:
Light: always store oil in the dark
Air: keep oil in a sealed container preferably with little or no air space
Water: Make sure the storage container is clean and dry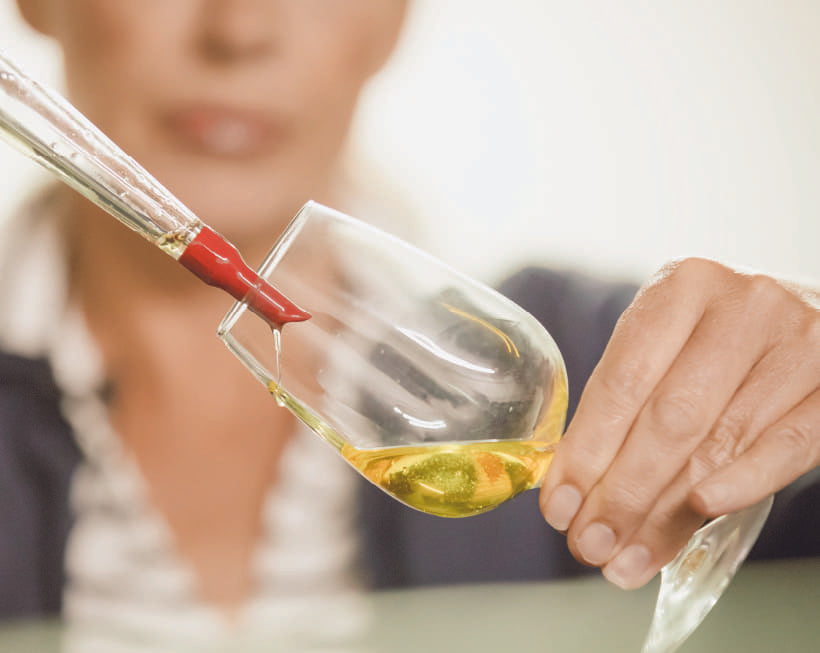 Racking Your Oil
Olive oil contains some olive residue, which forms a sediment at the bottom. This sediment contains tiny particles of water, and needs to be racked off. To do this, drain your oil slowly out of the container into a jug, without disturbing the sediment – a container with a tap makes this easier.
Drain out the sediment.
Clean the container with paper towels.
Transfer the oil back into your clean container.
Repeat several times if needed, till there's no more sediment.