About waiheke, our island home
Our island home is rich in history and is the perfect place to grow award-winning extra virgin olive oil. We just wanted to share a little about both.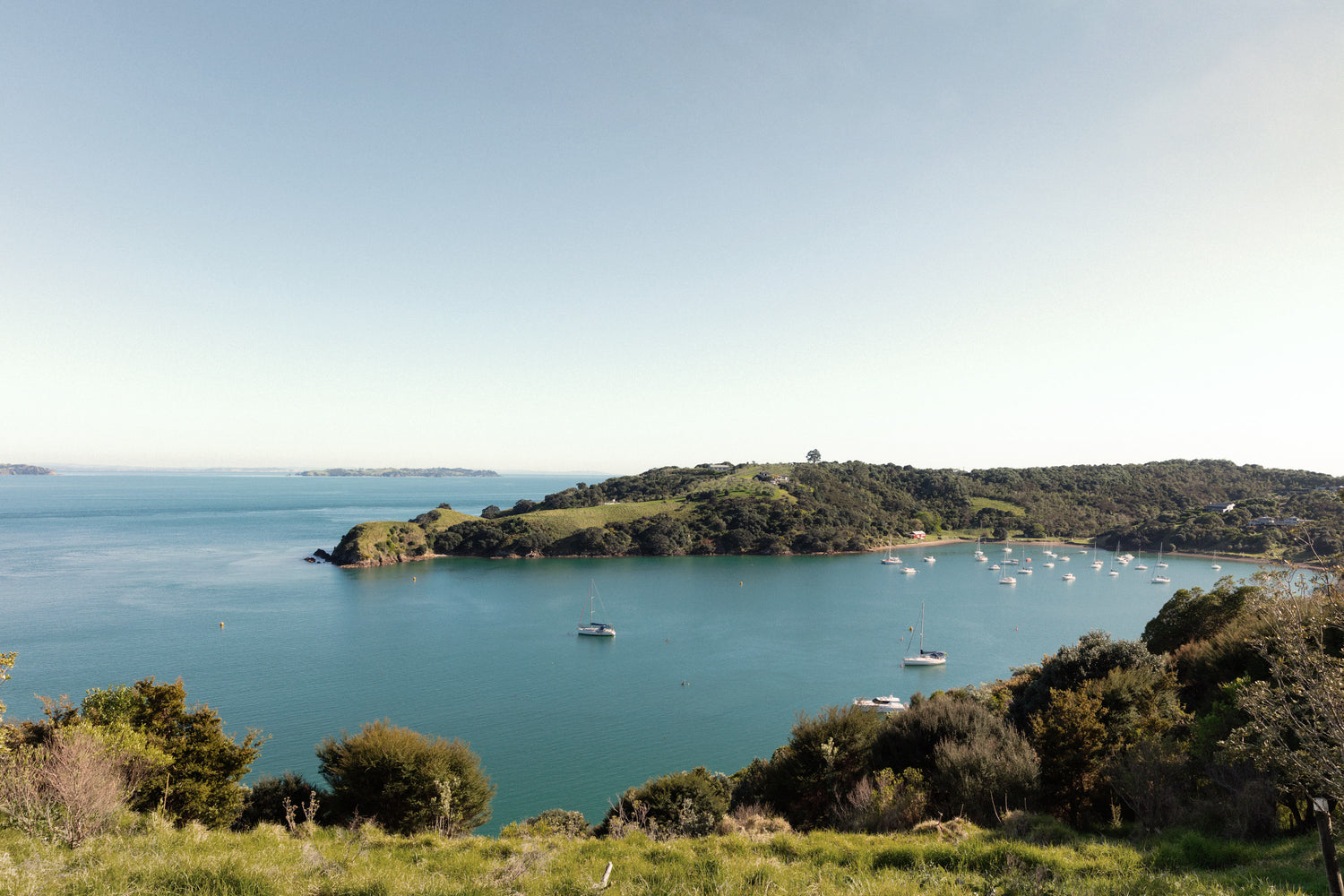 Waiheke history
Waiheke Island, known as Te Motu Arai Roa in Māori, has a history of Māori settlement dating back over 1,000 years. The island was important for Māori, serving as a base for fishing and trade. 
European explorers, including Captain James Cook, visited the area in the late 18th century. Cook anchored nearby but did not make landfall on Waiheke. In the early 19th century, European settlers began to arrive, and land was purchased from Māori tribes. European farming and logging operations commenced. 
European settlers cleared much of the island's native bushland for farming and timber production. By the late 19th century, Waiheke Island was a thriving community with a significant European population engaged in agriculture, viticulture, and boatbuilding. 
In the 20th century, Waiheke Island saw changes in its economy and demographics. Dairying, wine production, and tourism became important industries. The island's population grew, and urban development increased, especially in the vicinity of the main town, Oneroa. 
Waiheke Island's history is a reflection of New Zealand's broader history, from its indigenous Māori roots to European settlement and modern development. It remains a place of significance for both its natural beauty and cultural heritage.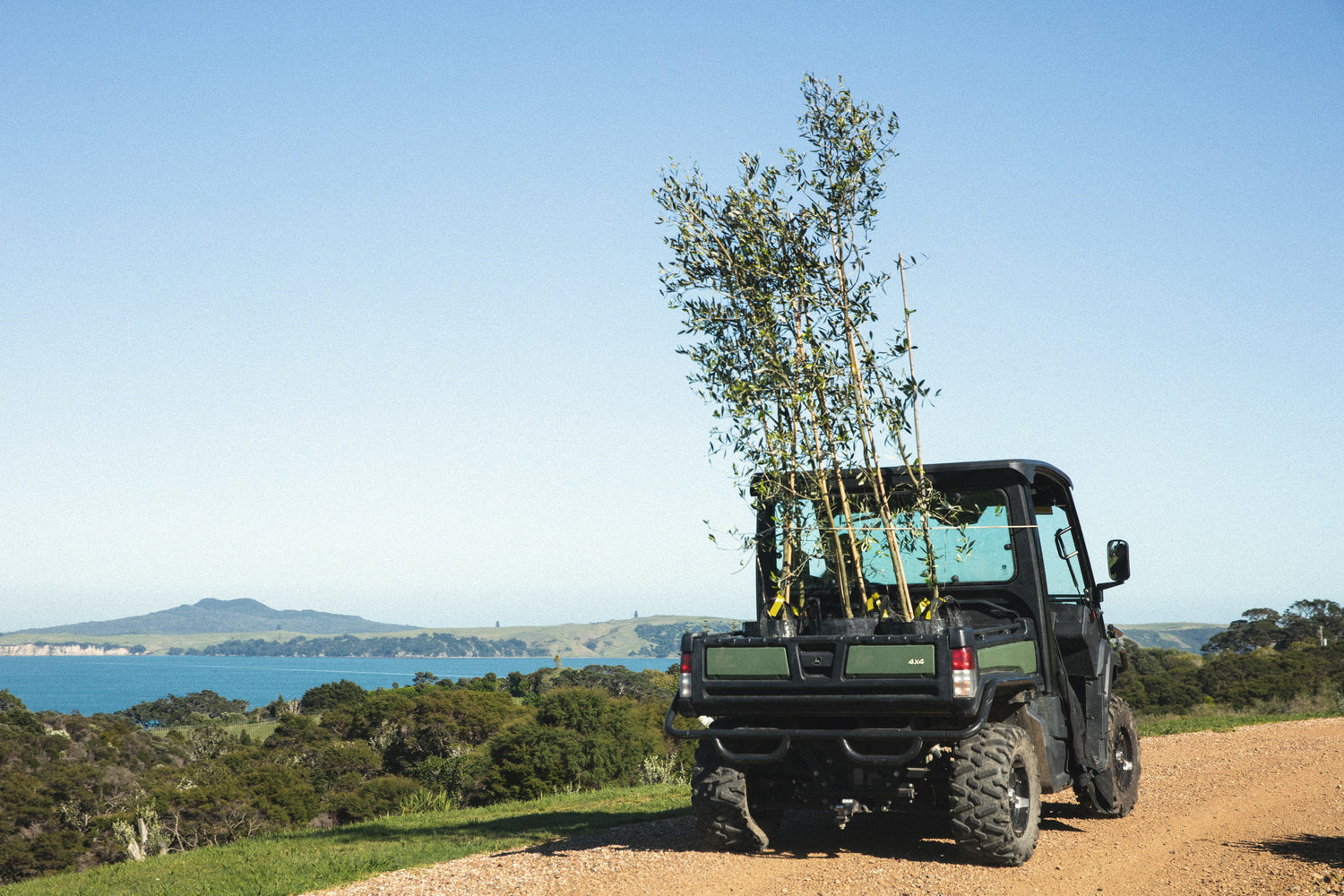 Our Waiheke terrior and climate
Waiheke is renowned for its idyllic landscapes, golden sand beaches, and award-winning vineyards. However, it's our island home's unique microclimate that makes it one of the best places in the world to grow olives and produce world-class extra virgin olive oil.  
Abundant sunshine   
Olives require a substantial amount of sunlight for optimal growth and fruiting. Compared to other parts of New Zealand, and the world, Waiheke has lots of sunshine - and this is good news for olive growers. Waiheke enjoys 2,200 to 2,400 hours of sunshine each year. Abundant sunlight also enhances the accumulation of sugars in olives, resulting in richer, more flavourful oils.  
Mild, maritime climate  
Waiheke benefits from a mild maritime climate, thanks to its proximity to the ocean. The sea helps to regulate and moderate the climate, preventing extremely cold and extremely hot temperatures. Salty breezes also naturally keep the bugs and leaf moulds away, so there's no need to use chemical sprays.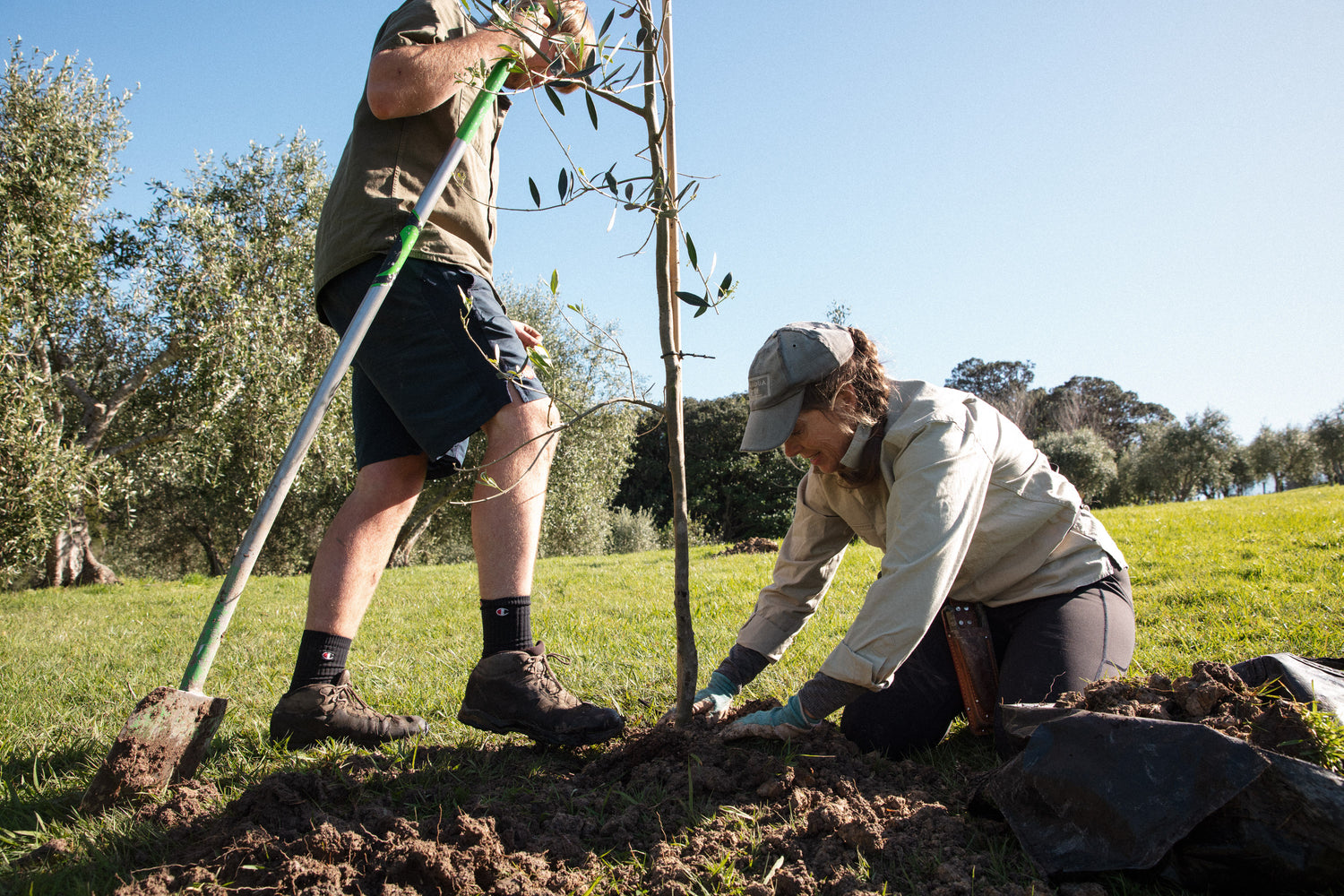 Rainfall  
The island has less rainfall, and the rain it does get is typically well-distributed and avoids the extremes of excessive drought or heavy downpours. On average Waiheke receives approximately 900 to 1300 mm of rain each year, compared to Auckland which receives around 1,200 to 1,600 mm. Waiheke Island's microclimate creates the optimal amount of rainfall for robust healthy olive trees.   
Mineral-rich soil  
Olive trees need nutrient rich, well-drained and slightly alkaline soil to flourish. Waiheke Island's soil, which consists primarily of clay and clay loam, is ideal for olive cultivation. Soils on Waiheke are rich in essential elements including potassium, phosphorus and other trace minerals. They also have a typically neutral to alkaline Ph level, which suits olives very well.   
At Allpress Olive Groves, we're proud to call Waiheke Island home. Our thriving olive groves, dotted around the motu, benefit from our regions microclimate and the careful upkeep and expertise of our dedicated team of growers.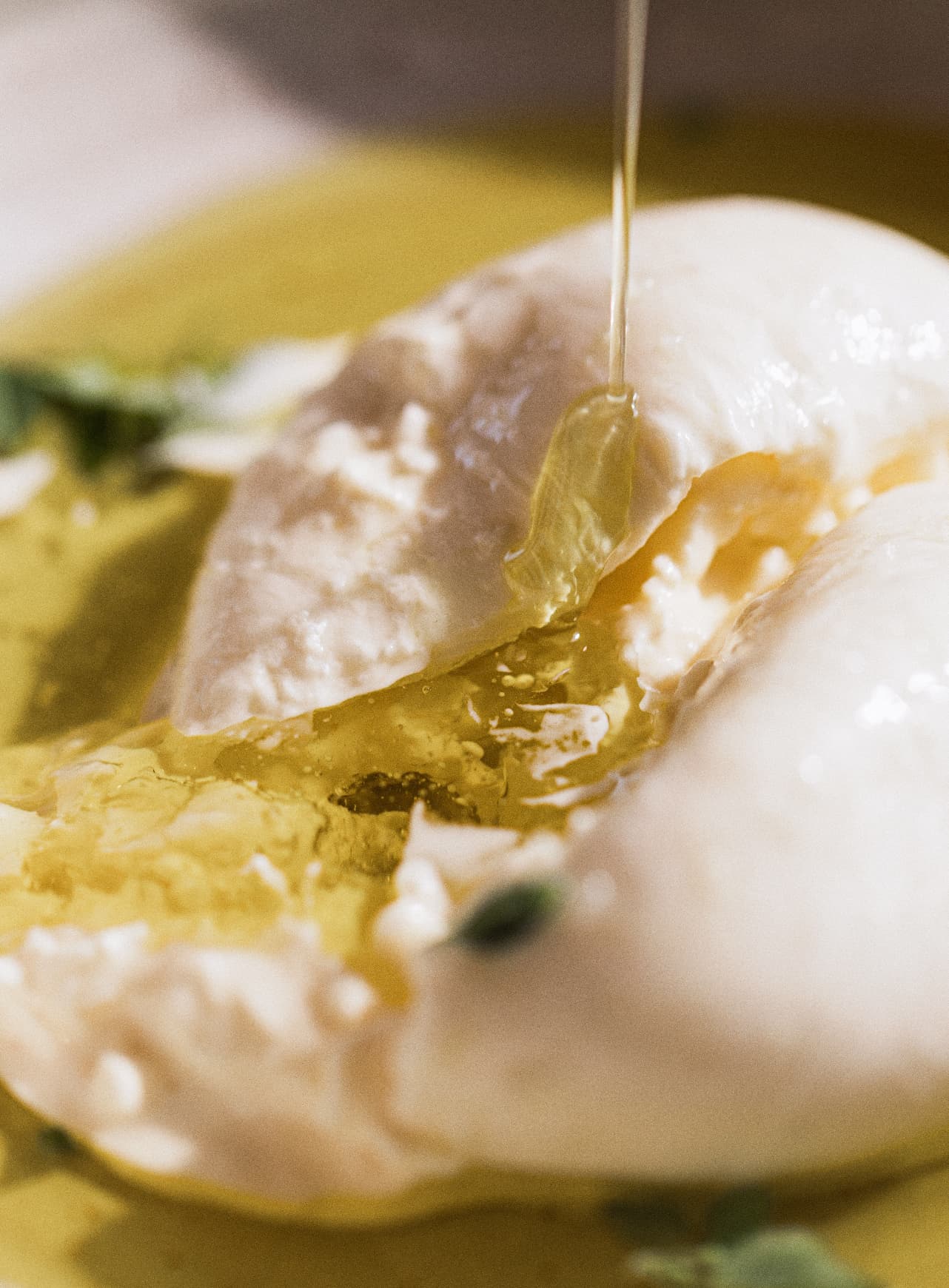 Our island trees and Waiheke EVOO
Our first olive trees were planted in 1997, at Rangihoua Estate. Since then, Allpress Olive Groves has taken shape as the home of world-class extra virgin olive oil on Waiheke Island, and exceptional island experiences. 
We're dedicated to curating something special, something more than just award-winning extra virgin olive oil. Allpress Olive Groves is fast becoming a place to enjoy unique island experiences. Our tasting & artisan retail store, mill tours and events show visitors a different side of Waiheke, while our collection of holiday homes, all set in idyllic olive grove locations, offer a unique island escape. 
Along with growing our three exceptional extra virgin olive oil brands – Allpress, number29 and Rangihoua Estate – we have our sights set on investing in Waiheke as a world-class destination, expanding the island's tourism repertoire beyond vineyards and beaches. Allpress Bistro is set for completion early in 2025.   
Few culinary ingredients rival the taste, versatility and health benefits of good quality EVOO. Waiheke Island is fast emerging as a world-class EVOO region, with oils that are alive with plant-based nutrients and renowned for their distinct character; herbaceous, grassy and peppery.